Slánú was set up with a couple of friends, Caroline Claffey Mullins and Anne Mooney initially to bring established Healers to the Midlands.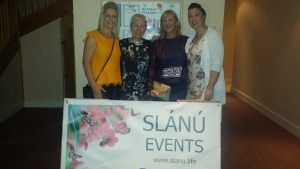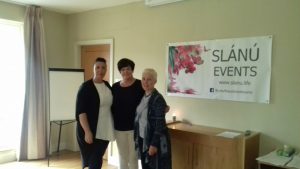 We want to help you help others. Connect like minded people and embrace learning, sharing and healing. We are here to offer support, encouragement and assistance to therapists starting out too.
slanu fb.me/thecentreofevents.
On the 31st of May and the 19th of July We hosted  An evening of Spirit and Healing with Hazel Devine. And on the 1st of July We hosted  Sharon Fitzmaurices' Bridge to your Heart workshop both were held in the tranquil setting of the Temple Lodge and Spa – Moate.
They were very successful, enjoyable and well attended. with a lot of Healing and Comfort given.