What my clients say
I attended Rose O'Connor for treatment using her 'Bowen' alternative medicine technique. My conditions related to continuous headaches, migraine, fatigue and constipation. I had previously attended many consultant specialists in these medical fields over a number of years without success.
I attended Rose O'Connor's 'Bowen Clinic for a total of six sessions in all. Soon after the first session with her, I notice an improvement in the above-mentioned conditions. After completion of the 6th session, these conditions had rescinded and disappeared,
I found Rose O'Connor's attitude and professionalism exemplary. She appears to have a special gift in the application and delivery of the 'Bowen' treatment technique.
I would recommend her without hesitation to anyone seeking relief from conditions that have persisted over a period of time. The outcome is likely to be a positive one similar to my experience in delivering the 'Bowen Technique'.
Thomas D'Arcy, Ph. D.
"The session on Fri. was excellent Rose. After over a year of extreme pain and inflammation due to a fibromyalgia crisis.
The 4 weeks of Bowen Therapy you did on me brought my body back to a state of wellness and healing. I'm now at a point of being able to manage my ailments myself without the use of strong pain relief and anti-inflammatories. Thanks for reviving my belief in my body's ability to heal itself."
Therese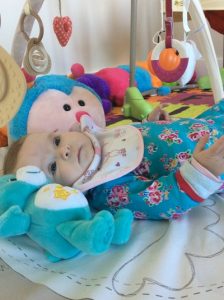 "I attended Rose when my daughter was just 7 weeks old. Having heard about her treatment and how she had experience with babies I decided to give it a try.My daughter was having trouble getting up her wind and she would curl up in pain after feeding almost every time. As a first time mother, I was at a loss with what to do!Attending Rose was the best thing ever, after 2 sessions I could see a difference. She started to gradually get her wind up more easily without the torture and pain, and she seemed more content and happy.
She also recommended and carried out a session of Bowen on myself, after pregnancy and labour my body needed a little boost to help recover. It was very therapeutic, and I felt more energised after.I would highly recommend both Rose and Bowen treatment.She was extremely professional and most importantly excellent handling my baby 🙂 Thanks for your help Rose, we wish you all the best " Linda & Katie Jo Bennett
Dear Rose,
I wish to say Thank You for your proficiency with The Bowen Technique. It helped relieve the awful stiffness in my joints, also the snoring does not wake the house anymore and I now wake up much more refreshed.
I have to commend your great attention and care to every detail. You do not allow one to just gloss over symptoms but keep asking how they are and any improvements from a visit to visit. I am very glad I have had The Bowen Therapy and it has given me the kick start and clearance to go further to address my aches and pains. Thanks again. I will keep you posted.
I will definitely have this treatment again and I will spread the good news. That I have found something and that it works.Health and Happiness, Ann
'I would like to thank Rose for her Bowen Treatment. It was a great success and her magic mat. it worked wonders.' Mary (75) Monaghan
"For many years I suffered from severe migraines with no apparent cause. I had tried everything including various medications prescribed by the GP, focusing on my posture, rest and diet but unfortunately, none had worked. This was coupled with aches and pains around my knee joint which made even simple tasks like walking up the stairs a chore, for this I had attended physio which made no difference whatsoever.
In the May of 2013, I went to Rose O'Connor for 3 sessions of Bowen in hopes of curing my many problems and was not disappointed.
After the 3 weeks, both my knee problems and migraines had gone. At this time I was also preparing for my junior cert and had always been extremely nervous when it came to exams, however, after Bowen, I found myself relaxed, focused and remained calm throughout my exams and to this day am still seeing the effects.
I have benefited greatly from Bowen and would recommend it to anybody who is looking for positive results regarding any health issues. " Megan 16 years Galway
"I attend Rose for a Bowen session last year as I was having trouble with my left hip, it was very tight and I didn't have a full range of movement in it. it was also painful running from my hip into my groin. This had been going on from the birth of my second child. I did suffer from SPD (Symphysis Pubis Dysfunction) during my pregnancy and feel the hip pain was some leftover symptoms from this. I didn't know a lot about Bowen but Rose explained it to me very clearly and I liked the idea that it wasn't intrusive. I felt that treatment did give me a lot of relief straight off but as Rose explained that I would need at least 3 treatments after hearing my story and she was right. I did get relief straight off but the pain came back. After the 3rd treatment, I was feeling a lot more flexible and was even fit to go back to yoga which I wasn't even thinking about before the treatments. I do go back to Rose for treatment whenever I can or need to……and it's a lovely relaxing experience.
I would encourage anyone thinking of Bowen as a treatment to try it out and seeing that Rose is a nurse she has a good knowledge and understanding of the body and how it works."
Erin from Co. Louth
"It made me feel better"
Ellen Aged 9
"Before I met Rose and discovered Bowen therapy my little baby William was in continuous distress sometimes crying for hours in pain.he had colic like symptoms which would leave him screaming drawing up his legs in agony.this was heartbreaking to watch often ending up in tears myself.
William could spend a full day straining and grunting before a bowel movement which was constipated. This was stressful for his sister and brother who couldn't understand why he was always so upset.everyone could end up awake in the middle of the night with William crying.
Since William has had three treatments with Rose he is like a different baby.We noticed a big improvement after just two treatments.He now very rarely gets pains.Has no prolonged periods of crying.Has normal bowel motions every day.He loves smiling at his sister and brother.
He is a healthy happy content baby and we cannot thank Rose enough."
Williams (Aged 6 weeks) mother Eva, Moate – Jan 2014
"It boosted my energy levels and I am now back playing football"
Jake Aged 14
"Bowen Therapy is a catalyst that has greatly improved my life. It has changed my life for the better and improved problems both mental and physical to a point, where they are almost non- existent. The process of the treatment is relaxing and energising in itself. It is a therapy that is a must have.
Before I encountered Bowen Therapy, exam time was the most dreaded time in my calendar. As an academic and currently studying a BA Hons in UCD, my nightmare became a living one regularly. I would suffer from severe nerves and anxiety from the stress of the exams. No matter how I studied or prepared I would still be a bag of nerves. It became so bad at one stage; I would suffer minor panic attacks and blank completely. Therefore not getting the result I had worked so hard for.
When Rose suggested Bowen therapy to treat my nerves for my exams, at first I was sceptical. I was surprised to discover that the therapy had an almost immediate effect. With my exams looming only a matter of 10 days to 2 weeks away, the stress and nerves immediately began to lessen. The treatment itself was completely painless. It involved a series of gentle moves in specific areas of the body. The treatment is so relaxing, that during the resting phase, it was difficult to stop yourself from falling asleep.
That exam season in the summer of 2013, I was not stressed nor panicked over any of my exams. Even the difficult high pressured ones. I received the high exam result and received a Second Class Honour in my Musicology Major. Now having finished sitting the Christmas exams of 2013/2014 academic year of UCD, I am happy to say that my panic attacks and nerves caused by exams are a thing of the past."
Jayne Horan Aged 23 – May 2013
"Bowen fixed me"
Yvonne Aged 30
"By good fortune, I heard from a friend that Rose was looking for voluntaries for The Bowen Therapy. I didn't know anything about Bowen but what did I have to lose. Bowen has transformed my life.
I used to spend most of my days in bed. Each time I went to the doctors, I got another diagnosis and some stronger medications. I had a list a mile long of both.
After 4 sessions, my energy and confidence and general well being improved. After the 1st treatment, my hot flushes disappeared something that I hadn't even mentioned to Rose. There was so much to tell.
Over the next few weeks, I was determined and focused. Something I hadn't been in years.
I gradually reduced my medication with the help of my GP.
And today I am off all my strong medication. I feel a million dollars.
I am so grateful for the Bowen and Rose. I have been given a new lease of life and a chance to enjoy my kids again."
Rachel, 42 years, mother of 4 from Clare – May 2013
"I can sleep now that my neck and shoulder pain is gone"
Julie Aged 35
Thank You Rose O'Connor and your healing hands. God Bless the work. In just one session my cystitis was cured. after months of discomfort. you have no idea they difference it has made.I really don't know myself.
Shirley